The SML/NJ Team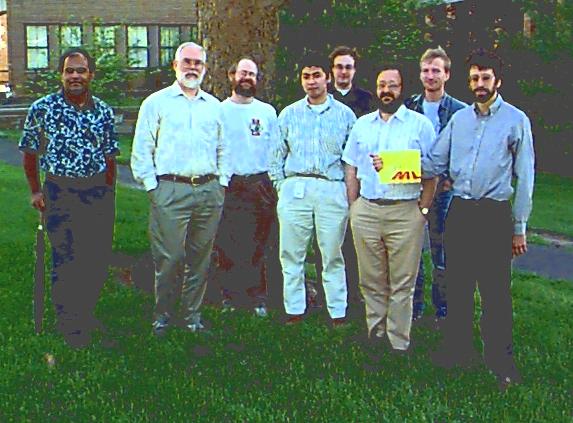 Left to right:

Currently, the main participants in the development and maintenance of SML/NJ are:

The SML/NJ system also owes a great deal to many people who have made contributions over the years. Some have contributed directly to the development of the compiler, tools, and libraries, while others have contributed by testing the compiler and reporting bugs, often with fixes.
---
| SML/NJ Home Page |
---
Send your comments to


Copyright © 2004-2005, the SML/NJ Fellowship.